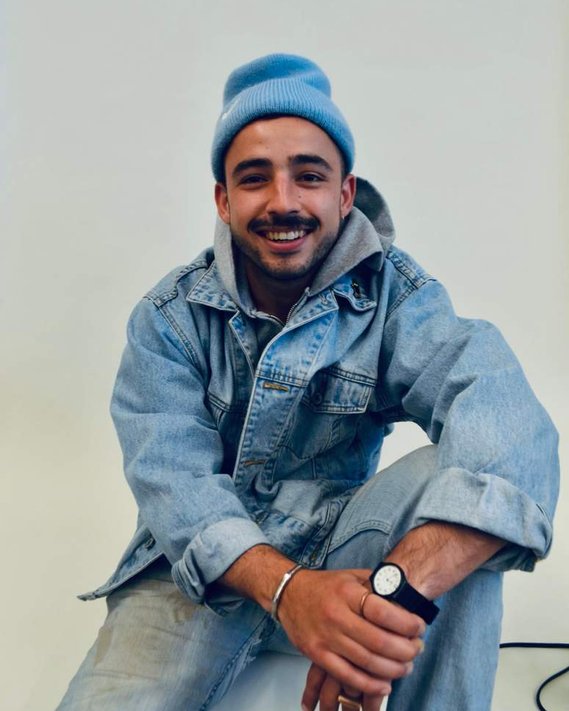 Fermin Uriz is a multidisciplinary Industrial Designer/artist who works in between the lines of aesthetics, nature and technology. In recent years, he has been heavily influenced by digital fabrication and manipulation which has extended through his recent works.

Coming from a family line of artistic talent from abroad, he takes inspiration from his father's passion for creating which has been deeply ingrained into a multifaceted life.

Uriz's abundant ideas and concepts stem from an array of sources such as podcasts, articles, books, music, philosophy, architecture, science and sustainability. This broad library allows him to interconnect subjects and develop within these intermixed languages. While working in Europe, some of the projects he has worked on have walked the carpets of Cannes Film Festival and the Met Gala. Uriz has been a part of several art shows and has achieved international recognition with renowned global design awards.
"Being a designer means to always have a curious eye no matter the environment we are immersed in. Design is not a means to solve a problem, rather it is a means to create magic moments in the otherwise mundane daily life. Creativity and innovation are used to amplify the human experience whether through objects and/or spaces.

Throughout my experience I have come to learn to feed off the creative process and use it to my advantage to grow as an individual and designer. Ideas are fluid-like, they are constantly evolving, opening yourself to new discoveries and opportunities. This is the role of the designer, to reveal new possibilities for how to view the objects, spaces, and the world around us in a different light."

features_
Co Founder / Creator of SOY X SOY (First Latino Artist Collective of Savannah, GA)
Featured Artwork | Collective Art Exhibition (SOY X SOY "El Salón" ) | Savannah Cultural Arts Center | Sav, GA
Invited Guest Artist & Designer | Toledo CellulArt 2022 | University of Toledo, Ohio
Team member | Earthrise couture AW21 | Iris van Herpen Atelier | Amsterdam, NL

Solo Art Exhibition | Gallery Espresso | Sav, GA
Featured Artwork | Corkhouse Gallery | Sav, GA
Published Drawing in Thames and Hudson book | UK & US
IDA (International Design Award) Honorable Recognition
Copyright © 2022 _ Fermin Uriz _ All rights reserved.
www.ferminuriz.com